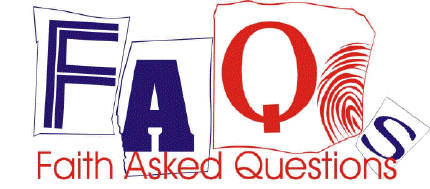 I love, love, love the new Susan Werner CD... having bought four copies so far because I keep giving them away - she's coming to South Florida in March... and I'm going to try to persuade her to do the music for the next day's Sunday service, drawing from these wonderful tunes (right up our UU alley... :-)


Susan Werner's "The Gospel Truth" is a socially conscious, contemporary gospel album that balances the faithful and the agnostic. The infectious joy of gospel music, with lyrics anybody - or, almost anybody - can agree with - and sing along to....
In the summer of 2006, as if the muse was tugging on her heartstrings, singer-songwriter Susan Werner attended the Chicago Gospel Music Festival in her adopted hometown for the first time. The overwhelming, ecstatic energy of the event prompted her friend Kenni to remark, "Wow, is there a way you can get all this joy, but without the Jesus?" This honest question sparked a remarkable creative odyssey that led Werner to pews in over 20 churches across the United States in search of The Gospel Truth, a groundbreaking independent collection that may just be the world's first agnostic gospel recording.
Tapping fearlessly into the zeitgeist of contemporary American religious culture, the eleven songs on The Gospel Truth are both heartfelt and incisive, biting yet optimistic, drawing from Werner's own personal spiritual questions to engage the Christian community at large. Addressing those tough universal doubts that fundamentalists surely have but wish to God they could verbalize; Werner seeks common ground with her traditional religious counterparts in finding solutions to the issues that divide America.
Fresh off the success of I Can't Be New, her critically acclaimed 2004 collection of all-original compositions done in the Great American Songbook style, Werner's road to truth is paved by both witty observations of Christian culture and, musically, an ongoing love for classic gospel, country and bluegrass traditions. Just as she immersed herself in the songs of Gershwin, Cole Porter, et al and the classic interpretations by Julie London as part of her creative process on I Can't Be New, Werner this time was tireless in mining inspiration from legendary and contemporary country, gospel and bluegrass artists, from familiar names like The Carter Family and The Stanley Brothers, to the lesser known Claire Lynch and Fern Jones (the co-called Patsy Cline of gospel).
"Someone suggested I do a blues album for my next project, and while toying with the idea, I came across the music of Blind Willie Johnson, a bluesman from the 1920's whose music went beyond 'my baby done left me' and into what you might call gospel blues. I liked his sense of transcendence, the spirit of conveying something beyond his own heartbreak. Then I attended the Chicago gospel festival and the energy of the music, the choirs was unlike anything I'd ever experienced."
A farm girl, raised in a large Catholic family in rural Iowa, Werner spent years caught in the spiritual middle between a healthy religious skepticism and a true appreciation for all that Christianity means to millions of people in the United States. "For me, The Gospel Truth is the most American of Americana projects," she says. "My personal doubts aside, religion gives us much of our energy as a nation, and is a source, I think, of the beautiful naiveté we have about truly being a force of good in the world. It's part of the American personality. And I don't necessarily feel I have to get right with God, but I figure we have to somehow get all right with God because God's not leaving American life anytime soon.
"People all over the world want to give meaning to their life's journey and engage in a larger sense of purpose," Werner adds. "Here, in the United States, it seems that churches are the default setting—the first place you look for that sense of purpose. Overall, these songs convey my belief that doubt and faith can reside side by side in a good person. And, I guess I'd reached a time in life where I wanted to have this conversation with myself; to keep what my church going parents got right while moving into what was true and right for me. And, while I'm not absolutely sure we encounter God through church music, I do know that church music is very revealing of us as human beings. And that's what The Gospel Truth is really all about."
Werner's first step in getting at that truth is "(Why Is Your) Heaven So Small," a pointed barb at the hypocrisy of narrow-minded "one way to heaven" religiosity. Producer Glenn Barratt sets Werner's Appalachian gospel melody amidst groove driven drums and sitars, which takes the song, as the singer sees it, "from Kentucky to Katmandu." Werner mines the Bible's important passages on social justice in the sing-along hand clapping rouser "Help Somebody," while on the soul searching, choir-backed ballad "Forgiveness," she questions loving one's enemies when they so cruelly use religion as justification for discrimination and oppression. And Werner's neo-traditional bluegrass composition "Did Trouble Me" affirms the importance of conscience in a well-lived life.
The introspective ballad "Sunday Mornings" takes Werner (and no doubt, thousands of listeners) back to their childhood memories of attending church with their families, and to a time, not necessarily a better time, when strict, church approved gender roles ruled the day. "Our Father, The New Revised Edition" offers comic relief in the form of a direct prayer to God to deliver us from self-righteous people who think they speak for Him. Werner then dishes up a New Orleans styled shuffle for "Lost My Religion," a kind of backslider's lament. Yet despite her doubts, Werner gives herself over to the evocative ballad "Don't Explain It Away" (a nod to the possibilities of mystical transcendence) and to the sing-along "I Will Have My Portion," a song that perfectly captures Werner's desire to have all the joy without the Jesus. The Gospel Truth closes with the truly "agnostic gospel" of the frank and humorous "Probably Not" and the hopeful "Together," which imagines the kind of peaceful world God would want (if there is a God – a question Werner leaves unanswered).
POEM: God Says Yes to Me by Kaylin Haught
I asked God if it was okay to be melodramatic
I asked her if it was okay to be short
I asked her if I could wear nail polish
she calls me that sometimes
she said you can do just exactly
And is it even okay if I don't paragraph
who knows where she picked that up
Yes Yes Yes

QUOTE: "There is no religion without love, and people may talk as much as they like about their religion, but if it does not teach them to be good and kind to man and beast, it is all a sham." ~ Anna Sewell